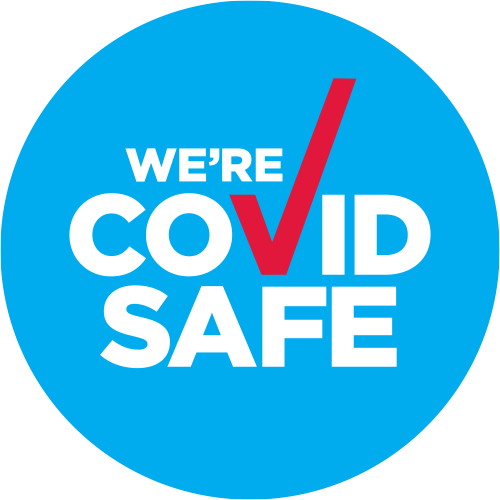 Updated 17th May 2022
At Esteem Psychology, we value the health and wellbeing of our clients, staff, and the broader community. We are taking steps to limit exposure risks at our practice, based on the current recommendations and public health orders outlined by NSW Health.
We aim to ensure that resuming in-person services is made as physically and psychologically safe as possible for all of our clients, staff, and visitors. We request your understanding and patience as we take reasonable and practical steps to achieve this goal. We are constantly learning the best ways to approach the different scenarios we face, and the needs of different people. We encourage you to speak with your therapist if you have any concerns, so that we can work together to find suitable solutions where possible.
Mask
The wearing of masks is not currently a requirement of attending our practice for face-to-face appointments. However, please feel free to wear a mask if this is your preference. Our psychologists are also happy to wear a mask during your session if this makes you feel more comfortable. 
Telehealth Appointments
Telehealth appointments will remain available. You may continue to access therapy services using this option as long as you wish (or as long as your therapist deems to be therapeutically appropriate).
Telehealth sessions will be conducted using a secure online platform (Halaxy). We will send you a link by email or SMS prior to your appointment. At the time of your appointment, all you need to do is click the link to be connected to your online session with your psychologist. You will need access to a device with a camera and microphone in order to conduct your session online (please click here for other information that will help you prepare for your online appointment).
If you do not have the facilities to attend an online session, or if you would prefer not to use this option, we will also be offering telephone appointments. Your psychologist will call your preferred phone contact number at the time of your appointment.
Face-to-Face Appointments
If you are attending an appointment in-person at our premises, we request that you adhere to the following processes that are in place to keep you and all other people in our building safe:
Please do not attend your appointment any earlier than 5 mins prior to your scheduled time (in order to minimise congestion in the waiting room)
Please maintain a distance of at least 1.5m from others where possible
If you are attending your appointment with another person/people who will not be in the therapy room with you during your appointment, we request that they

 

do not

 

remain in the building during your appointment (in order to minimise congestion in the waiting room). Please advise us if you require someone to be waiting in the building during your appointment, so we can make arrangements to make waiting room overflow areas available.
Do not attend your appointment in person if:
You are unwell
You are awaiting results for a COVID-19 test
You have been in contact (during the past 7 days) with a person who has been diagnosed with COVID-19 (by PCR or RAT)
If any of the above apply to you, please contact us by email on 49264198 to arrange a Telehealth appointment or to reschedule.
Please be aware that if you attend the practice with respiratory or flu-like symptoms or without a mask, you will be asked to leave  and reschedule your appointment to another time.
Service NSW QR Code Check-In
QR code check-ins are not currently required.
Hygiene and Physical Distancing
For clients who attend the practice in person, we will be taking extra measures to reduce exposure risks. These include (but are not limited to):
Maintaining a distance of 1.5 metres between people during face-to-face appointments. We also request that you maintain physical distancing while in waiting areas and moving through the building.
Using contactless payments and rebate procedures where possible
Regular disinfecting of all commonly touched surfaces, such as handrails, door handles, and bathroom surfaces
Making soap and hand sanitiser available
Observing recommended coughing and sneezing etiquette
No hand-shaking
Thank you for your patience, cooperation, and understanding while we do our best to continue to provide psychological services while keeping you, our team, and our community as safe as possible.
This policy is based on the information available to us at the current time, and may change as the Covid situation evolves. We appreciate your patience, cooperation, and understanding as we do our best to implement measures to protect the health of all of our clients and our staff, and to comply with public health orders.